Our first guests of the season!
Today, we met our first guests of the season, Tony and Ashley. Really cool guys and for their first(ish) day on snow did awesome! The smiles at the end of the day proved that our first day went swimmingly.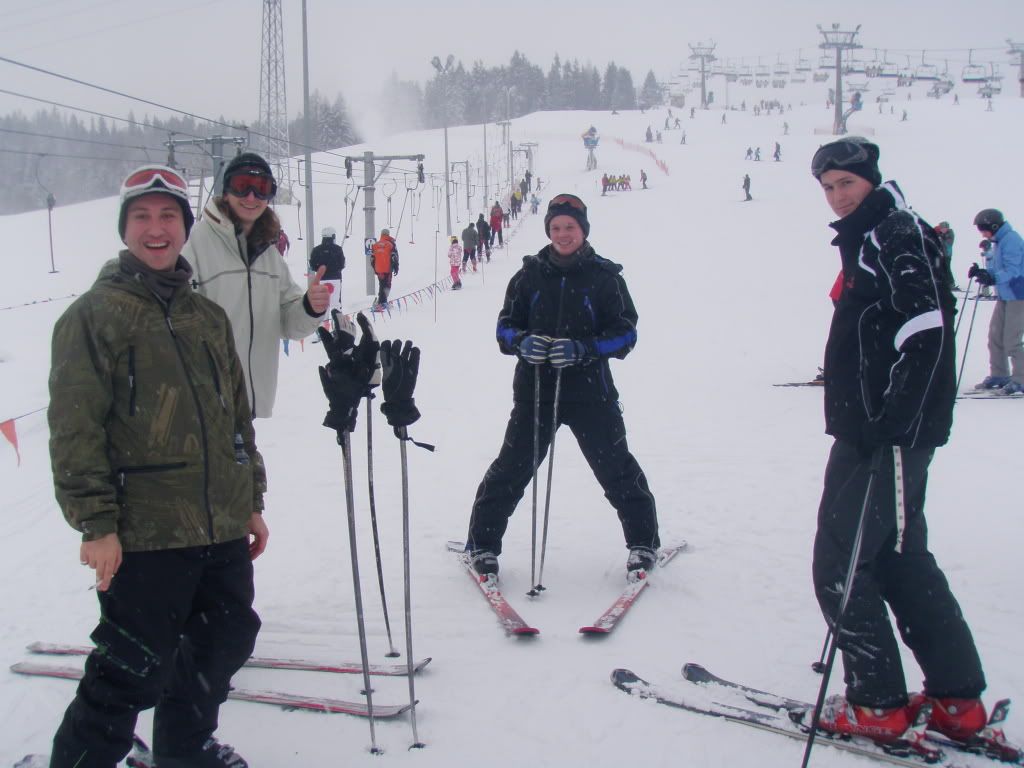 Also, Elliott and I took Greg and Adam through the level 1 progression for teaching beginner snowboarders who have never been on snow before. We then went for an amazing lunch opposite Nosal Ski slope (9 zl, £2, all you can eat, you cant go wrong!)  followed by the progression for 360s. This entails flatland 3's followed by popping 270 and reverting out of the last 90. This then commit's the movements to muscle memory so you can do a full 360 off of kicker more easily.
Christmas Eve
Day off for some today in order to begin cooking for Christmas dinner, there is a lot of food to prepare and we must start now for there is only one cooker in the kitchen. Our Christmas spirits are high and the Christmas songs and films are flowing. We have only just put up the Christmas tree and decorations and now it's time to relish in the innocence that is Christmas.
Rob.