The tale of Cave Grohl
Today we started a little project in the back yard in the shape of an igloo. It took a while but under the watchfull eye of Greg, we where well on our way. After a good few hours, we finally got the resemblance of an igloo completed. as you can see! whenever it snows, we can build upon it and hopefully, it will seat 7 or 8 people!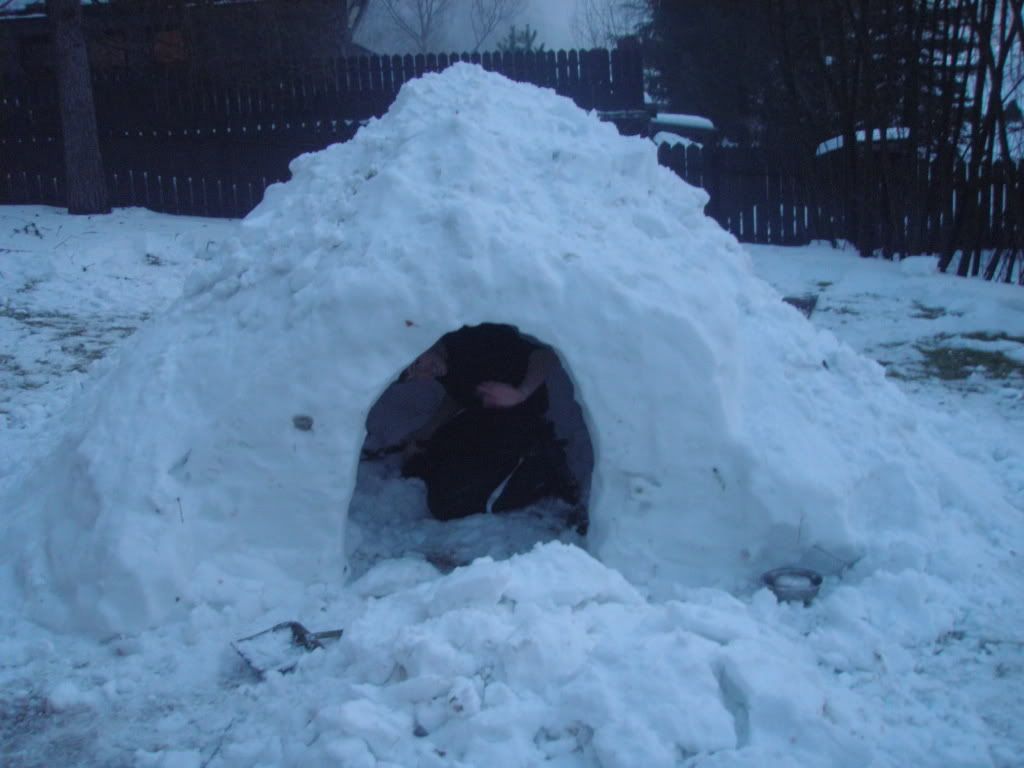 At the moment it can only hold the best part of 1 person but it will big wnough soon!
Harenda!
Today we went to Harenda and it was a beautiful day! especially after such a lovely downfall of the white stuff! Our guests had a ball with massive smiles all around and so did the academy. We found a log that we sessioned for a while with me close to losing my 'good' looks and Adam bruising his wrist. I then did the rest of the day switch trying to do everything i could in a direction i dont normaly use which was good training even though everything had so much to be desired! Ruben and TJ then made a lovely little kicker over the fence which was fun but again I let myself down. I dont know why but today didn't click and that is my main frustration of today and moreso myself. Everyone else though did absolutely amazing and impressive skiing and snowboarding all around!