First Day On The Slopes
Today was the first day I touched snow with my skis, and it felt amazing a fresh dusting of snow the night before so the conditions were brilliant. The team and I went to a slope 5 minutes away called szymoskowa which has a great long red run and a perfect teaching slope (blue). I had hour and a half lesson to teach in the morning with the mcneil family, we focused on flexion and extension in the turns. Once my lesson was over I went for a play with the rest of the team and we did a hardcore session to end of the day.
Our first guests of the season!
Today, we met our first guests of the season, Tony and Ashley. Really cool guys and for their first(ish) day on snow did awesome! The smiles at the end of the day proved that our first day went swimmingly.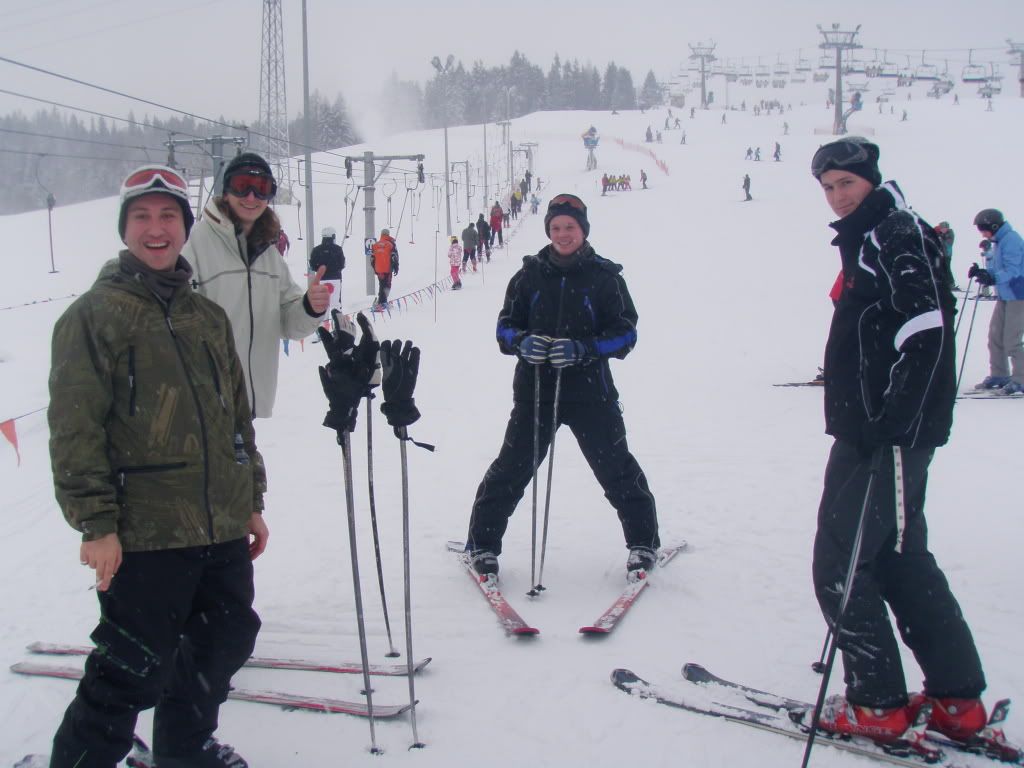 Also, Elliott and I took Greg and Adam through the level 1 progression for teaching beginner snowboarders who have never been on snow before. We then went for an amazing lunch opposite Nosal Ski slope (9 zl, £2, all you can eat, you cant go wrong!)  followed by the progression for 360s. This entails flatland 3's followed by popping 270 and reverting out of the last 90. This then commit's the movements to muscle memory so you can do a full 360 off of kicker more easily.