The tale of Cave Grohl
Today we started a little project in the back yard in the shape of an igloo. It took a while but under the watchfull eye of Greg, we where well on our way. After a good few hours, we finally got the resemblance of an igloo completed. as you can see! whenever it snows, we can build upon it and hopefully, it will seat 7 or 8 people!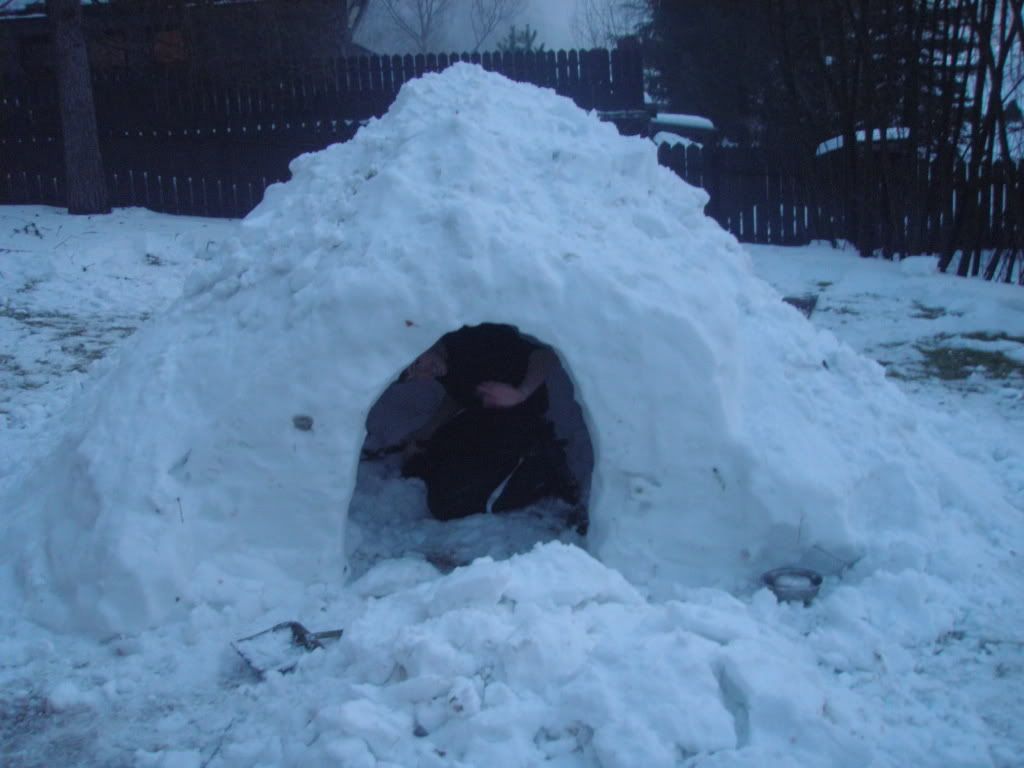 At the moment it can only hold the best part of 1 person but it will big wnough soon!
Chilling in the Chalet
Today was a day off for everyone other than Sean and Ell who took the guests out for their last day on the slopes. TJ, Pockle and Adam went out into the field behind the house to build a kicker to start practising some freestyle and from what I hear TJ nearly pulled off a 180° back flip, what a guy. The rest of us just spent some time shopping in town and eating too many sweets. Other than that we just relaxed and watched Star Wars Episode IV on the cinema, I have to say the death star looks a lot more magnificent when it covers 3 feet of the wall.
Rob.